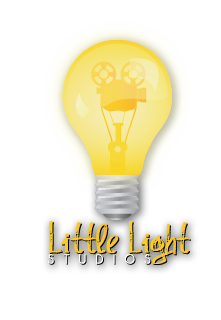 The Little Light is Getting Brighter!
It Is Written is pleased to welcome both Scott Mayer and Keith Detwieler to the It Is Written team.  We are so excited to add their skills, creative energy, and passion to our "60-year old startup".  Below is a note from them that updates this change:
Dear friends of Little Light Ministries,
We are excited to announce our latest adventure!  Our ministry has been invited to join It Is Written.  Many of you know that It Is Written is a well respected, global ministry that has been in media evangelism for 60 years!
God has blessed the work of our hands and Little Light has been blessed to produce several full length documentaries. We have also been blessed to be a part of helping other ministries achieve their media evangelism goals. Scores of evangelistic talks have been given touching countless lives. We are not without vision as we look to God's leading in our ministry future.
Last year brought some unexpected changes to our ministry.  After seeking God He clearly answered in a very unexpected way.  We are now able to look back and see how God has led us through this time.
Little Light is not going away.  It may look at little different, but with the help of an elder brother it will only get stronger and will continue to "do the work of an evangelist."
If you have any additional questions, please contact us through our website (http://littlelightstudios.tv/contact/) or by phone 530.327.9323.  We encourage you to visit itiswritten.com to see the great work they are doing. 
Matthew 5:16 – "Let your light so shine before men, that they may see your good works, and glorify your Father which is in heaven."
And Ephesian 5:11 – "And have no fellowship with the unfruitful works of darkness, but rather reprove them."