The History of It Is Written
Over sixty years ago, the world was a very different place. Disneyland had just opened its doors to the public, Elvis appeared on the entertainment scene and immediately captured national interest, and Warner Brothers unveiled its first television studio in Burbank. Although these are often noted as the great developments of that time, perhaps someday we will discover that one of the most significant contributions began with much less fanfare. It all started in the heart of a man who strongly believed that a new technology—television—could be used to powerfully proclaim Christ's love to the world.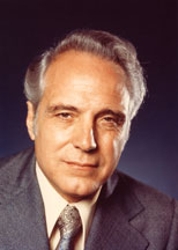 That man, Pastor George Vandeman, saw his plans come to fruition when It Is Written, the first Christian television program to broadcast in color, hit the airwaves on 13 stations in the spring of 1956.
Over the next half-century, It Is Written grew exponentially. Today, years later, bold plans for evangelism and fervent prayer continue to drive the ministry. Under President John Bradshaw It Is Written is blazing a trail in four primary areas of evangelism: television, public evangelism, spiritual resources, and online.
Although many social changes have taken place since Pastor Vandeman first appeared on television, It Is Written's message of hope through Jesus has remained the same.
Sharing Hope Around the Globe
Under Pastor Vandeman's direction, It Is Written entered many new evangelism arenas. His live "Revelation Seminars" attracted tens of thousands of eager visitors, and the telecast entered millions of homes in numerous countries.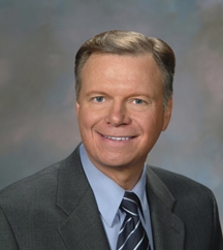 In 1991, Pastor Vandeman retired and Pastor Mark Finley accepted the position as the ministry's new speaker/director. He also shared Pastor Vandeman's vision for evangelism, and in 1995 made history with a satellite evangelistic series called NET '95.
NET '96 followed one year later, and whereas NET '95 had targeted North America, NET '96 reached the world with messages in 13 languages. It is estimated that 2,200 churches from 45 countries participated in at least one of the NETs, and more than 30,000 people were baptized at the conclusion of the meetings.
The next major It Is Written satellite effort took place from 1999 through 2001 with ACTS 2000, when the ministry covered the entire globe with multiple satellite meetings. Pastor Finley conducted a total of 10 series to a combined audience of 3 million people.
By this time, the program's reach had expanded by leaps and bounds. Although hundreds of other Christian broadcasts had flooded the airwaves, It Is Written maintained its rank as one of the top 10 religious programs in North America, and received more than 30 awards for excellence in programming. Today, the weekly broadcast is produced in a total of 12 languages, and can be seen in nearly every country of the world.
Next step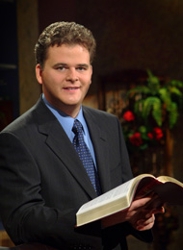 It Is Written entered a new era in January 2005 as Pastor Shawn Boonstra became the third speaker/director. Finley, who is now a general vice president for the General Conference of the Seventh-day Adventist Church, passed the mantle to Boonstra with his blessing.
Pastor Boonstra came to the It Is Written headquarters from It Is Written Canada, where he had served as speaker/director for four years. As someone who joined the Adventist Church after attending an It Is Written evangelistic series, Pastor Boonstra passionately believes in the mission of the ministry.
The next 5 years were a whirlwind of outreach via technology and public evangelism. Pastor Boonstra's Revelation Speaks Peace evangelistic series in cities like Phoenix, Portland, Los Angeles, India and Rome energized attendees and church members alike with the hope in Christ that is revealed through the final book of the Bible.
Today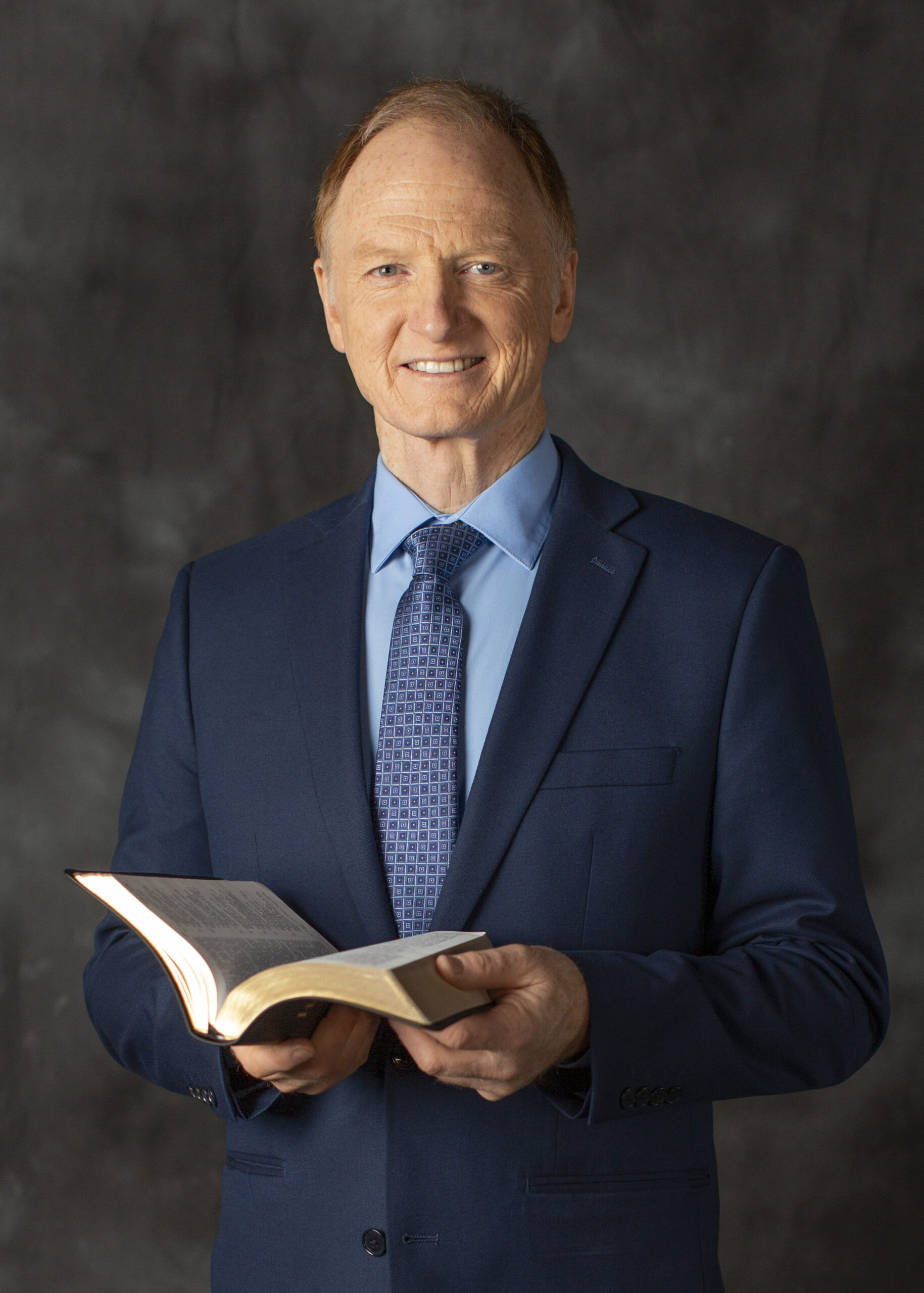 In January 2011, Pastor John Bradshaw was named new speaker/director for It Is Written.
In May 2011, Bradshaw conducted a short series live from Las Vegas called Babylon Rising. This effort was broadcast worldwide via satellite and the Internet. Following the success of the Babylon Rising series, Bradshaw presented a month-long series called Revelation Today live from the Cashman Center in Las Vegas in January 2012. He followed this series with meetings in Paris, Dayton, Southern Mexico, Costa Rica, Prague, New York, Charlotte and more.
Other ongoing projects include Escrito Está, It Is Written's worldwide Spanish-language outreach; the weekly It Is Written television program, seen in more than 143 countries and now available on the Discovery Channel in the United States (Sundays at 7 a.m. Pacific and Eastern); Bradshaw's weekly From the Bible radio broadcast; the My Place With Jesus Bible study website for kids; and the Eyes for India humanitarian project.
Please keep checking this website for the latest news about future projects. We praise the Lord for these opportunities, and invite you to partner with us in continuing to reach the world for Christ. Thank you for your support and prayers!