Holy Land Tour
March 1-10, 2019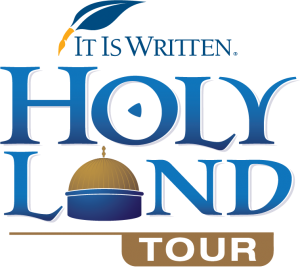 Join It Is Written for a 10-day Tour of Israel and Jordan with John Bradshaw and Michael Hasel
Pastor John Bradshaw, speaker/director of It Is Written, and Dr. Michael Hasel, director of the Institute of Archaeology at Southern Adventist University, are hosting a 10-day tour of the Holy Land March 1 – 10, 2019.
Watch the Bible come to life as you walk in the footsteps of Jesus along the shore of the Sea of Galilee. Experience the places Jesus saw and touched: the Mount of Olives, the Garden of Gethsemane, the Dead Sea, the Jordan River, Bethlehem, Petra, and the Elah Valley, and imagine the familiar scenes from Scripture that took place there. Explore the ruins of Dan and Hazor where Old Testament history unfolded. is memorable trip will help you realize anew the realities of God's word and provide an experience you will remember forever.
Reservations are limited and on a first-come basis. Register by printing and mailing us the signed PDF form. Questions may be directed to the tour coordinator, Yves Monnier, at [email protected] or (423) 362-5846. You may also visit itiswritten.com/tours.
Tour Details
$3,500 per person / $7,000 per couple
(Does not include travel)
$1,000 deposit per person due by June 28, 2018
March 1: Arrive in Tel Aviv
March 10: Depart from Tel Aviv