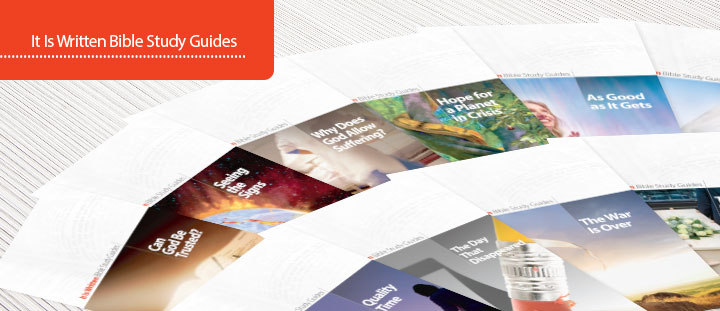 The new Bible Study Guides from It Is Written are a great way to learn and share the timeless truths of God's Word. These 25 guides are attractive, modern and easy to use.
Simple Q&A format, with the answer key included.
High-quality photos and artwork.
Lead-in stories, abundant illustrations and feature boxes to engage readers.
Twenty-five lessons covering all the major Bible doctrines.
Each lesson can stand on its own.